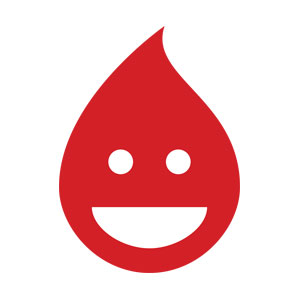 Dan Addington
Special guest
Check out Addington Gallery at http://www.addingtongallery.com/
(From http://www.danaddington.com/art/webbio.html)
Dan Addington has lived and worked in Chicago since 1992 after receiving his MFA in painting from Illinois State University in Bloomington/Normal. He received a BA with a double major in art and theater from Northwestern College in Orange City, IA, and a Masters in Art and Art History from Arkansas State University.
His work has been exhibited in over 50 solo exhibitions and more than 100 group exhibitions across the US., These include solo exhibitions at The Rymer Gallery in Nashville, Aliya|Linstrum Gallery in Atlanta, Malton Gallery in Cincinnati, McMurtrey Gallery in Houston, and Oglvie/Pertl in Chicago. In Chicago, Dan's work has been shown at Gwenda Jay Gallery, Struve Gallery, Carrie Secrist Gallery, Lineage Gallery, Evan Glasman Gallery, 33 Contemporary, The Contemporary Art Workshop, the Chicago Cultural Center, the Beverly Art Center, The Bridgeport Art Center, The Zhou B Art Center, The Greenview Art Center, The Arlington Heights Art Center, The Riverside Art Center, The Highland Park Art Center, The Evanston Art Center, The Park Forest Tall Grass Art Center, Concordia University, the University of Chicago, Judson University, the Loyola Medical Center, and Artchicago. Addington is the owner and director of Addington Gallery in Chicago.
Addington's paintings often include combinations of anatomical imagery, romantic symbolism, and religious iconography. The works are created using a variety of materials that emphasize the paintings as visceral objects with an evocative physical presence. often, these materials are meant to recall and engage the physical body, and with the accompanying image, evoke a meditational response from the viewer. Through a mixed use of painterly languages, these works explore the nature of mortality, express a sense of loss, and address mankind's desire to locate spiritual meaning.
Dan Addington has been a guest on 2 episodes.
July 20th, 2019 | 32 mins 24 secs

art, galleries, rebecca crowell, shows

Rebecca speaks with Dan Addington, owner of Addington Gallery in Chicago, Illinois about his perspective as both gallery owner and artist. Dan weighs in on when and how to approach a gallery, how we as artists can best work with our galleries, and his number one pet peeve when hanging an exhibit.

July 12th, 2019 | 33 mins 55 secs

art, business, galleries, rebecca crowell

Rebecca talks with gallerist Dan Addington, who offers insider tips and anecdotes from his years of experience as both a working artist in the medium of encaustic and as the owner of Addington Gallery in Chicago, Illinois. This is part one of a two-part conversation.