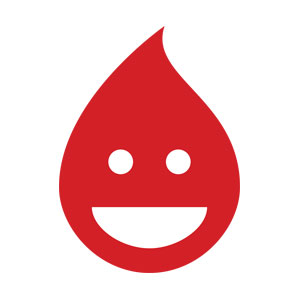 Stephanie Dalton
Special guest
(From http://daltoncowan.com/about/)
Widely published in the commercial world, Stephanie creates thoughtful, richly layered illustrations with a sensitivity to communication and concept. Synthesizing fine art and printmaking methods with photography and custom silhouettes, she produces assignments for magazines, publishing houses, advertising + design agencies, as well as posters and original works for opera, theater, television, and major motion pictures.
A partial client list includes: Showtime Networks, The Wall Street Journal, Smithsonian Magazine, National Geographic Adventure, Harvard Business Review, Crystal Cruises, Austin Lyric Opera, plus numerous university magazines and publishing houses.
Her poster illustration for the play Macbeth won an award in the Hong Kong Society of Illustrators which is now part of the permanent illustration collection at the Guan Shanyue Museum in Shenzhen, China. Stephanie has also participated in illustration exhibits with museums in New York and Israel.
For illustration assignments you can contact Stephanie directly via email, or by phone 770-509-1099. You can also contact Gerald and Cullen Rapp at 212-889-3337. See contact page for direct links to rep's emails. Stock images can be searched here on this site, or through the Ispot.
Film Art LA has placed Stephanie's work in these major motion pictures; Enchanted, I Am Legend, Failure to Launch, The Happening, Don't Mess with the Zohan, Law Abiding Citizen, People Like Us, plus several television series including: The Following; Season 2, episodes 2, 3 and 11.
Film Placements are made through Jennifer Long at Film Art LA 323-461-4900. For more information, visit filmartla.com.
Stephanie's work has also been featured in several books:
Art Revolution:
Alternative Approaches in Art + Illustration
Author: Lisa Cyr
Masters Collage: Major Works by Leading Artists
Author: Randal Plowman
Dialogue, The Fine Art of Conversation
Author/Designer: Mark Murphy, Murphy Design
Cold Wax Medium Authors:Rebecca Crowell, and Jerry McLaughlin/Squeegee Press
Photoshop Visual QuickStart Guide
Authors: Elaine Wienemann + Peter Lourekas
In addition to her illustration assignments, Stephanie also creates fine art collage paintings in encaustic and cold wax medium. To view her fine art pieces, visit daltonprojects.com
Private, Corporate and Hospitality Collections include works in both the U.S. and the U.K. Her illustrations have been on display in museums in New York City + Tel Aviv, Israel. and Shenzhen, China and Luxembourg. Her personal works appear at these onsite collections:
Loews Hotel, Atlanta, Ga The Violinist 48 x 48″
Ritz Carlton in Buckhead, Atlanta, Ga Volo, 30 x 20″
NCR Global Headquarters, Penthouse Reception + Conference Room, Atlanta, Ga : 3 large works / The Path to the Temple Door 36 x 42″ , The Sound of Water II 36 x 48″, and Kiss the Sky 48 x 60″
The DC Madera Hotel, Washington DC, Yoga Girl
Original Art and Limited Editions are available for purchase through Dalton Projects, Saatchi Online and ArtFinder.
Stephanie Dalton has been a guest on 1 episode.
March 2nd, 2019 | 34 mins 21 secs

art, death, grief, interview, loss, rebecca crowell, stephanie dalton

This week Rebecca talks with Stephanie Dalton, an Atlanta, Georgia artist who shares her experiences of grief and loss following the death of her husband Robert Cowan last May--including how this has affected her creative process. We really appreciate Stephanie's openness in discussing this difficult topic, which she offered to do in the hopes that it will help others who have suffered a similar loss. March 3 marks Rob's 53rd birthday and their 26th wedding anniversary. Stephanie asked that we broadcast her interview on this day as a way to honor her late husband.